According to the American Academy of Pediatrics (AAP), about 3500 infant deaths occur yearly when babies are asleep. Some of these deaths happen due to accidental strangulation or suffocation. As parents, we want to ensure that our kids are warm at night. But there is also the risk of suffocation due to wrapping the child in a lot of clothes. So, the question is how to keep baby's hands warm at night and ensure they are safe and comfortable at the same time. Here is a breakdown, including some of the best products that could come in handy.
Is It OK if Your Baby's Hands Are Cold at Night?
Do not be alarmed if you wake up in the middle of the night, feel your baby's hands and find them cold. Here are some explanations as to why your tiny human's hands might be cold at night.
Your Child Is Not Active at Night
At night your baby is probably asleep for the better part of the night. That means they are not exerting themselves compared to the daytime. As such, they are likely to have cold hands, but that does not mean the whole body is cold. Also, the lack of activity leads to less blood flow in arms and hands. Plus, this is also the time they are digesting food, meaning a lot of blood is flowing to the intestines and stomach instead of the hands.
Their Circulation of Blood
As blood circulates in your child's body, it carries both oxygen and heat. With infants, the blood circulation system is still developing. That means less blood and heat is getting to the body parts far from the heart, and this includes the hands.
In addition, the child's lungs, brain, and other body parts are still developing, and a lot of blood flow is focused on those areas. So, the hands are not getting enough blood, meaning they are likely to get cold. No need to panic. This goes away as the baby continues developing.
Is the Baby Cold if the Hands Are Cold?
Generally, a baby's hands are a poor way to check if your child is cold. That is because, in most cases, the hands are usually exposed, meaning they tend to have a lower temperature. If you notice that the hands are cold, that doesn't mean the baby is cold. Always check the baby's temperature by feeling the torso if you are concerned.
Best Ways to Keep Your Baby's Hands Warm at Night
There are many ways you can keep your baby's hands warm during the night. Here is a table with a breakdown of the products you can use.
Swaddle
Swaddling helps keep a baby warm. Over the last few years, it has become popular, with an estimated 1 in every 5 kids being swaddled in the first few months.
It is an effective technique to help keep the baby's hands warm since the arms are tucked in. It is also safe and recreates a warm feeling similar to what your child was experiencing in the womb. This can help soothe your child.
Pros
Promotes better sleep at night
There is a high likelihood of less crying
Calms the baby
Cons
Overheating
Improper swaddling can lead to hip dysplasia
Mittens
One of the recommendations by the National Sleep Foundation for what a baby can sleep in is protective mittens. This is not just to prevent the infants from scratching their faces as they sleep, but also because they help keep the baby warm. They directly trap the heat, ensuring that those little hands remain warm.
When buying mittens, the first thing you should check is the fabric. It needs to be breathable as those little fingers tend to get sweaty. Therefore, something made of cotton or cotton blend will do. It should also be elastic or have straps to ensure that the mitts do not come out at night. Finally, do not get tight-fitting mittens as kids grow very fast. Get something slightly bigger to allow for room to grow.
Pros
Keeps them warm by trapping heat
Protects the child from scratches
They are fashionable and come in various styles
Cons
While the velcro or zipper is to keep the mittens in place, if it is too tight, it can hurt the baby or interfere with blood circulation
Footed Jumpsuits
Footed jumpsuits or pajamas are great for keeping your child warm at night. Some even come with mitten cuffs, ensuring that the baby is covered all over.
Pros
Easier to put on, especially if it has zippers
Easy to change diapers if need be
Cons
It might not be warm enough, especially on colder nights, requiring you to use a wearable blanket as well
A Wearable Blanket
A wearable blanket is simply a blanket that your baby can wear to keep them warm. This eliminates the need for loose blankets that can be unsafe for the kid. Most parents will introduce a wearable blanket after using swaddles. This is usually around four months. Besides warmth, a wearable baby blanket helps prevent sudden infant death syndrome (SIDS). This is particularly common in winter as parents try to keep their babies warm but end up overdoing it.
Pros
The baby cannot kick it off, unlike loose blankets
Easy to put on and take it off
A safer alternative to loose blankets
Cons
Your baby can feel constrained at night
If your baby is too active at night, then a wearable blanket might not be the best alternative
Polyester Sleeping Sacks
Sleeping sacks can help keep the baby warm at night. They help trap the heat inside the sack, keeping the baby warm. Some are long-sleeved and others short-sleeved for different weather conditions.
Pros
Easy to put on without waking up the toddler
They are convenient and easy to pack as they do not take much space
The baby has a bit of room to wriggle around
Cons
While it traps heat, it can also overheat, making the baby uncomfortable
Sleeping Bags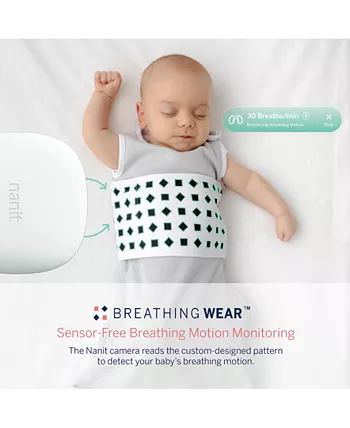 You can opt for a sleeping bag if you do not want a sleeping sack. The former is made up of a variety of materials like cotton and polyester. And since they are available in a variety of weights, you can choose one that is lighter or heavier depending on the season.
Pros
Easy to put on without waking up the toddler
They are convenient and easy to pack as they do not take much space
The baby has a bit of room to wriggle around
Cons
While it traps heat, it can also overheat, making the baby uncomfortable
How to Keep Baby Warm Without Swaddle?
Swaddles are usually used on newborn babies. But when the baby is about 3 to 4 months old, they start rolling, which is not safe for you to keep using a swaddle. There are still ways to keep a baby warm without a swaddle. The other alternatives include using a wearable blanket or sleep sack. But even with these alternatives, include additional layers of clothing such as short and long-sleeved onesies, socks, and footie pajamas. All this will depend on the child's preference and room temperature.
Should I Cover My Baby's Hands at Night?
There is no direct answer to this question. That is because some kids will not enjoy their hands being covered, and others will not mind at all. For starters, it is not compulsory. Cold hands are normal. But then again, babies lose a lot of heat through their hands, so covering their hands can help. If you dress your kid right and ensure that the room is at optimum temperature, you will not have to cover the baby's hands at night.
Should You Use Mittens on Your Baby at Night?
Again, it all boils down to your child and comfort. Generally, mittens help keep your baby's hands warm and protect them from scratching their face. However, it is also important that you allow for finger movements. So choose mittens that are roomy to allow the baby to stretch the fingers. There is no problem using mittens on your baby unless they show discomfort when you put them on. But in most cases, babies do not mind them.
Can You Put Socks on Babies Hands at Night?
If you do not have mitts, socks will still do the work of keeping your baby's hands at night. They work just as well, they are easy to put on and are also roomy. The downside is that if they are too big, they might get off at night.
How Do You Keep Baby Hands Warm in Winter?
Here are a few suggestions that you can use to keep your baby's hands warm in winter.
Ensure the room is at an ideal temperature which is about 68°F to 72°F or 20°C to 22°C.
Use mittens or socks
Preheat the crib with a warm water bottle before placing the baby
Swaddle or use a sleeping sack or bag
Keep the wind away from the baby by keeping the windows closed
As seen, there are many ways to keep your baby's hands warm at night. It all boils down to what you have at the moment and what keeps your baby comfortable.
You may also want to read:
References
Post ID: 84BBV2p9q
Category ID: BwzYlm0
Category ID: x4bd732
The responses below are not provided, commissioned, reviewed, approved, or otherwise endorsed by any financial entity or advertiser. It is not the advertiser's responsibility to ensure all posts and/or questions are answered.